Today is a very special day. It's the birthday of my Mother, Mama Dolly. She's turning 46 today. She's happy and I'm loving it.
Our family won't be having a big birthday bash like we always do for every birthday celebrant of the month. Instead, we will be celebrating it in a simple gathering of our close relatives tonight. There is nothing much to expect but fun and memorable moments. And that I can't wait! Weee!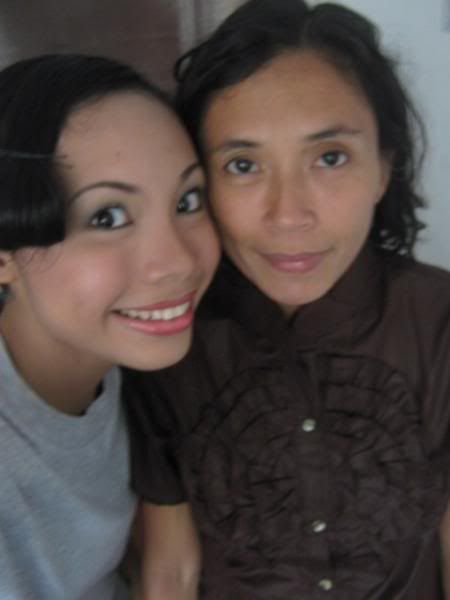 It's not every year that one turns 46 so you really have to rejoice on that very special day. I want my Mother to have a great day today but I don't know how to do it. Haha. Well, I'll see what I can do. I, for sure will do something she'll smile and laugh :) I won't tell to you guys :P
As of now, Mama Dolly's out of the house attending the Holy Mass. The folks here and I are busy fixing ourselves and preparing the yummy food to be feasted. *evil laugh* Nyahaha! Just kidding.
Beside these words is a raw picture of my beloved Mama Dolly and Mee! Nothing much to say, I just wanna show you guys of her look :) Isn't she beautiful? Haha. I I have to admit, I'm way prettier than her :P
Anyhow, I have to go now. Have a great day! GOD SPEED!