Live on Sunday Afternoon
OVER 200 people lined up outside CAP Art Center in Osmeña Boulevard last May 2, 2010 to watched the first show of "Welcome to Intelstar" starred by Cebu's prime television host, Jude Bacalso.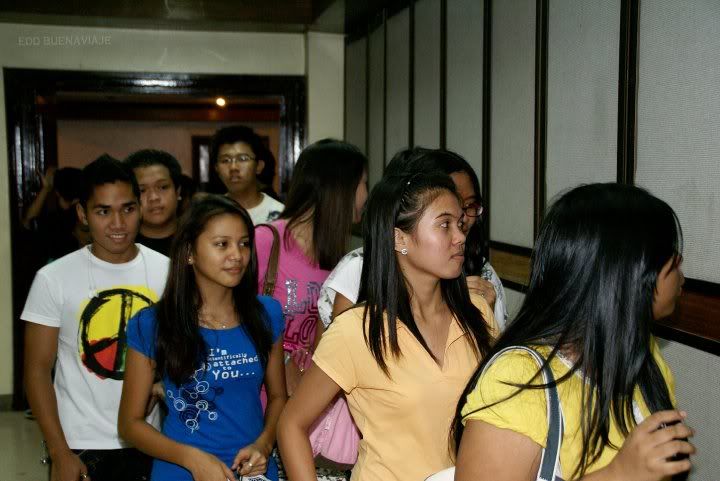 Excited faces flooded the place at 2:00 pm when the doors were opened.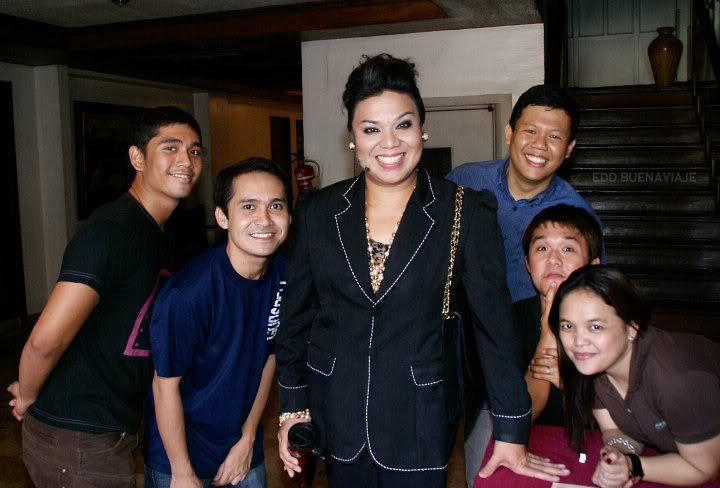 Jude Bacalso and some staff of Little Boy Productions making a pose before the first show began.
WELCOME TO INTELSTAR SHOWING
IT WAS MINUTES pass 2:00 pm and the lights in the room were turned off. A woman walked herself at the center aisle. She was in black suit, pearl accessories, toe-pointed high-heel shoes and a coffee tumbler. She headed up to the stairs of the stage and positioned herself near her table. She smiled at everybody.
High-level call center trainer Miss Chelsea welcomed and congratulated all the new batch of trainees for passing all the sets of call center application exams and interviews.
Ms. Chelsea stressed out the significance of observing foreign accent inside the Intestar's premises.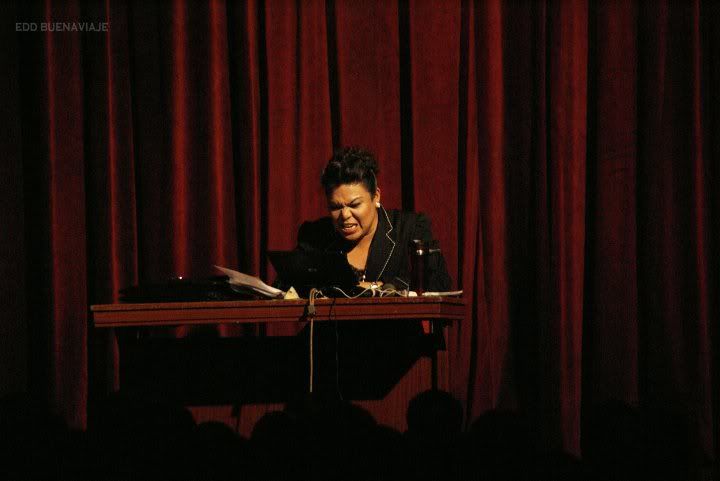 Miss Chelsea gave concrete examples of naughty callers by portraying a disrespectful guy and an irritating grandmother.
Before we knew it, an assignment was given and it was to memorize all the abbreviations of the different states of America.
The orientation ended well. In the morning, Miss Chelsea went home. She spoke vernacular and drunk in alcohol. She acted differently.
REVIEW OF THE PLAY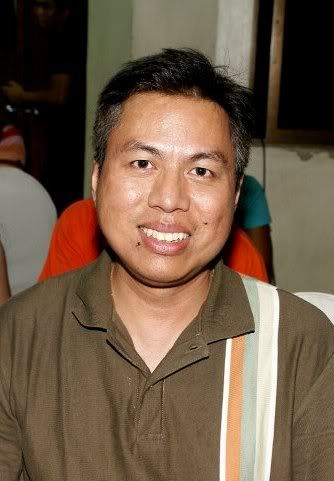 The play was a success. Although many watched the play while standing, everyone enjoyed the show.
Some well-known Cebu personalities were also in the building to watch Jude Bacalso's performance. One of which is ABS-CBN's Prime News Anchor Leo Lastimosa.
Chris Martinez's "Welcome to Intelstar" is indeed another spectacular production of Little Boy Productions! No wonder it received a Palanca Award. Congratulations to Little Boy Productions and writter Chris Martinez.
ONE ON ONE Interview with Jude Bacalso
Only three people in the country were given the chance to act as 'Chelsea' in the play. How does it feel to be in line with Eugene Domingo and June Rabin?
I have played the role of Chelsea four years ago- in 2006. It was a hit. I felt proud. Today's play is funny and a bit uneasy. I just memorized the whole script last night *laughs* But since I already played the role before, I had this instinct of not feeling the pressure so much having a background of the story. I feel so guilty right now for not being so active more than I was in 2006.
What is next for Jude Bacalso?
I won't be doing another theater play by this year, 2010. There is this upcoming play entitled "New Yorker in Tondo",
a satirical play in one-act written by Marcelino Agana, Jr. that Little Boy Productions will be showing. Just stay tunned about it.
What's your message to the people?
Two things. There are two things I want to tell the people. First, there is a need for people to be exposed in theater. Cebuanos are not theater educated. They have to induldge themselves in such activies whether just being an audience or a cast. Mimicking distants the performer from his/her true identy but in this way he/she can show to the watchers that the feeling and actions are true.
Second, I would like anyone to know that there is more than talking, encoding and staying up late at night or dawn if you are a call center agent. If you're a call center agent, you live two lives. You alter when you're at night. You are professional, patient and well-rounded. In the morning, you talk like you don't even know how to speak a word in English and you act like everything in life is boring & weary- so you sleep.
If you are a call center agent, you carry a heavy load on your shoulders. You get to have rants by people you barely know. You get reprimanded without doing anything wrong and at times, get disrespected.
Being a call center agent is a tough job and that is something Cebuanos have to be proud of. We Cebuanos have the capability to talk the way pure Americans do without even going out of the City as long as we go to school. Stupidity will counter education. If one is knowledgeable on basic things, then he/she can be productive.
photo credits to
Edd Buenaviaje
:)